For anyone who wishes to prolong the duration of security updates on their Ubuntu PCs to up to 10 years and also access premium tools, Canonical today unveiled a free tier of its Ubuntu Pro commercial service.
Ubuntu Pro, which was introduced by Canonical last year, is expanded security maintenance and compliance subscription that is a part of Ubuntu Advantage. Ubuntu Advantage was initially created for enterprise customers who offered global services and wanted long-term stability for their infrastructure and applications.
Canonical has now decided to expand Ubuntu Pro for personal and small-scale commercial use with a free tier for up to five workstations in an effort to increase open source's accessibility to the general public and provide Ubuntu users with better protection for their installations for up to 10 years.
Ubuntu Pro is compatible with every supported release of Ubuntu LTS, which is from Ubuntu 16.04 ESM and Ubuntu 22.04 LTS. However, Ubuntu interim versions, such as the upcoming Ubuntu 22.10, cannot access it (Kinetic Kudu).
The security coverage for thousands of applications and toolchains, including Ansible, Apache Tomcat, Apache Zookeeper, Docker, Drupal, Nagios, Node.js, phpMyAdmin, Puppet, PowerDNS, Python 2, Redis, Rust, WordPress, ROS, and others, will be increased with an Ubuntu Pro free subscription on your Ubuntu LTS machine.
The Ubuntu Pro subscription offers you access to a number of tools for compliance management and hardening in regulated and audited environments, as well as to FIPS 140-2 certified cryptographic packages, in addition to crucial security updates.
On the official website, users can sign up for a free personal Ubuntu Pro membership. Again, do remember that you may use the free subscription on a maximum of five devices. You will need to acquire a premium subscription, which is now $25 USD for workstations and $500 USD for servers if you require it for more than five PCs. Official Ubuntu Community members get support for up to 50 machines.
Enable Pro Subscription to Ubuntu LTS
To add your free Ubuntu Pro subscription to your Ubuntu LTS machine, first register on the official website link. It takes a single click to register, then you'll have access to your Ubuntu Pro token.
Step 1
Register yourself on Ubuntu official website to get a Ubuntu Pro token. There, go to subscription and find your free token.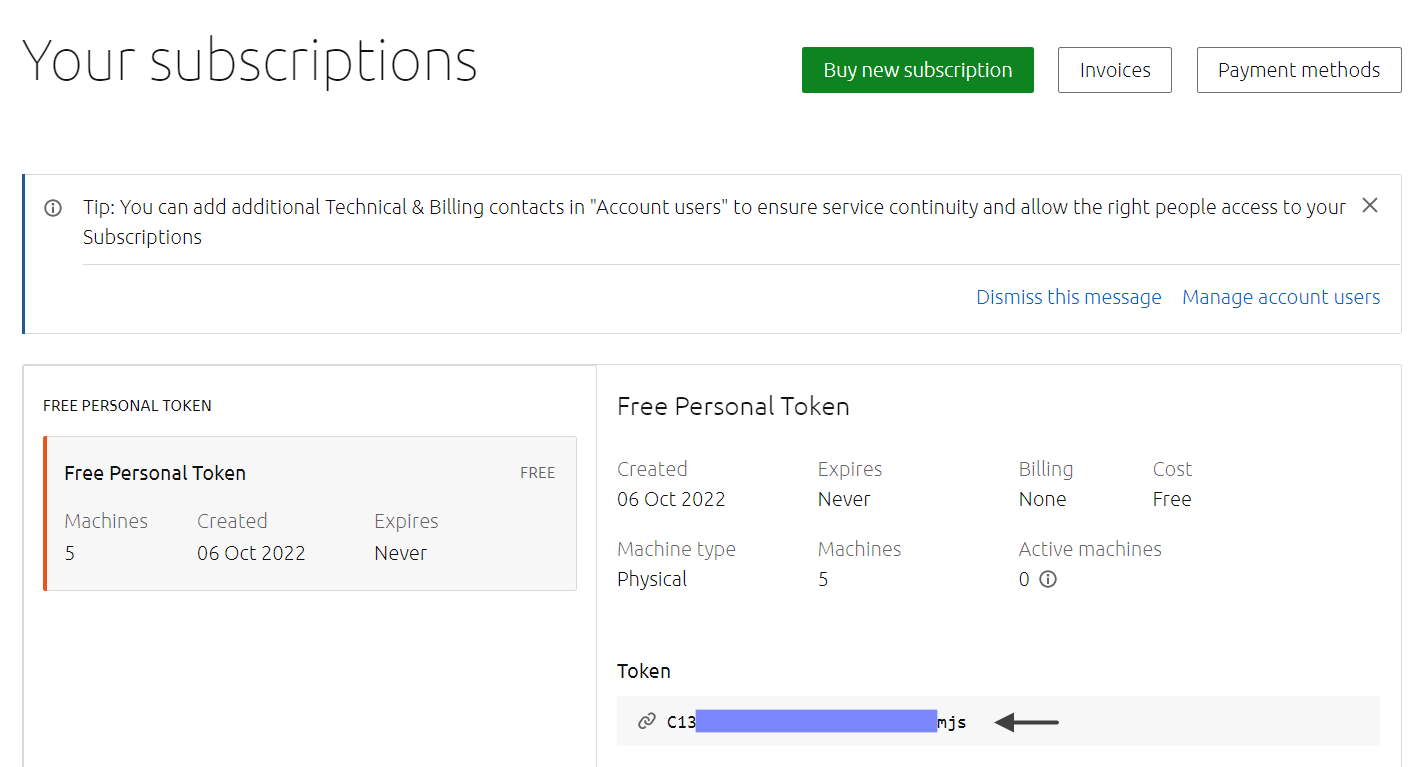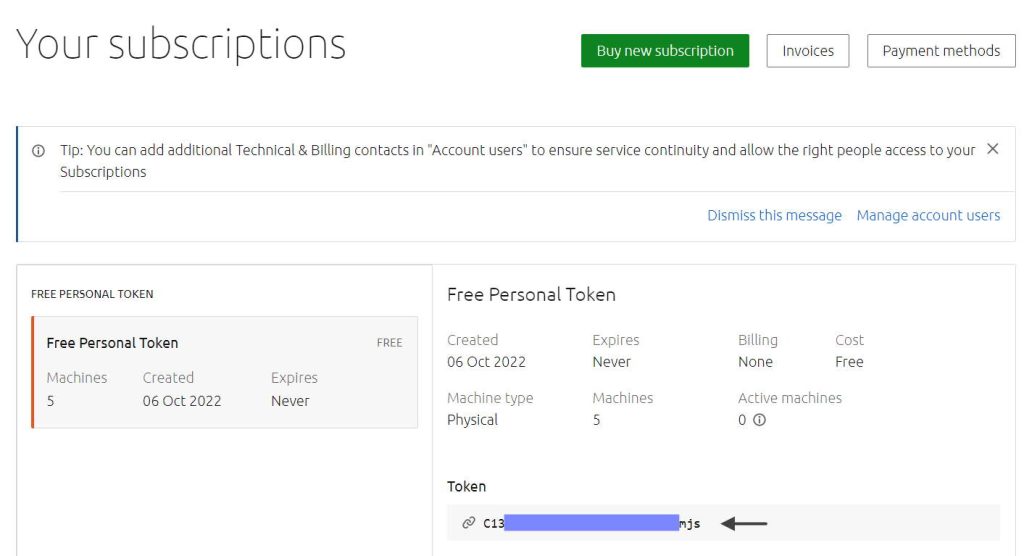 Step 2
Login to your machine, open software and update utility, and go to livepatch tab then click on "Attach this machine" and paste the token you copied from the official website.
You can perform the same task with the command line also, follow the steps here.
Open a terminal and paste the command with the root permissions, and replace the token with your token.
# sudo ua attach TOKEN 

asdfjdfj3786496676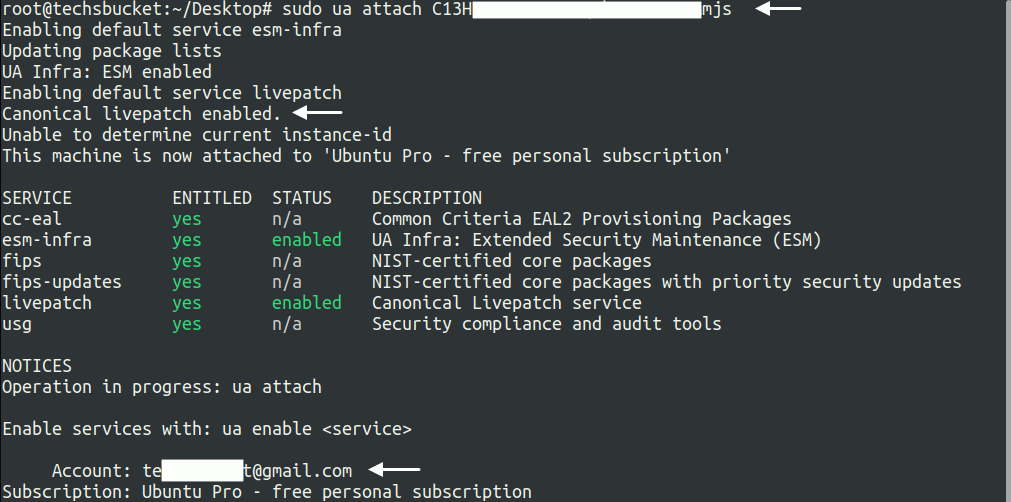 After that, you should see that your Basic Security Maintenance plan was changed to Extended Security Maintenance (ESM) in the Updates tab of the Software & Updates utility.
Video Tutorial
In this article, we have covered how to attach Ubuntu LTS to a pro subscription. We have done with GUI as well as CLI which is demonstrated in the article and video. Comment or email me if you have any queries with you.