Almost every social media user wants to download favorite status on their smart mobile phones. So, TechsBucket had thought to develop an App that can download the social media status directly in the mobile gallery without any hard work. Today in this post, I will teach you how all of you who are using Android smartphones can download your favorite status onto your mobile phone's gallery. The steps are very simple, just you will have to do click install one application.
Steps to Download Social Media status
TechsBucket has developed an Android application that will download social media status for Android users. Follow the steps to install and how to use the application.
Step 1
Open this post on your Android Mobile and Click here to download and install Video Status Downloader App By TechsBucket.

Step 2
Once installation is succeeded, open the Video Status Downloader App.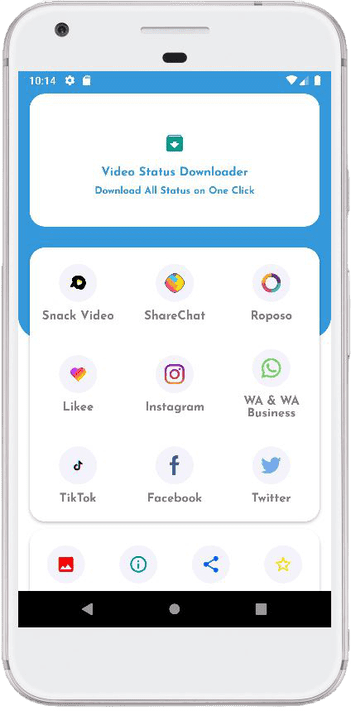 Step 3
Copy the status link from your social media and paste it on Video Status Downloader App in a respective section and simply click on Download.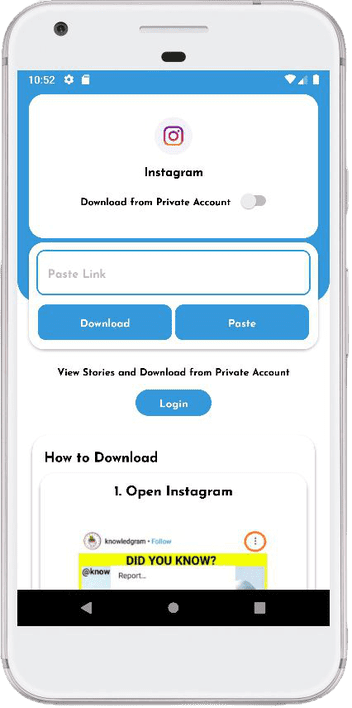 This app allows saving the video status, images, and more with just a tap on your screen.
Simple, Effective, and Easy To Use
Video Status Downloader is very simple and effective as images/videos save it to the gallery. That's why Video Status Downloader is here for managing all status easily in one place. Save Images and Videos In Your Gallery
Once you save images and videos from any status, that will be seen in a gallery or in this app itself
Features:
✓ Easily download the status of someone
✓ Save images and videos status
✓ Download status and easily share with someone
✓ Delete unwanted status to free up space in your device
✓ Offline access to the app
✓ Easily Repost status
✓ Inbuilt status viewer and media player
In this post, we have shared our Social Media Status Downloader App with all of you. I hope, this will be an easy guide for you, if you have any query let us know at [email protected]