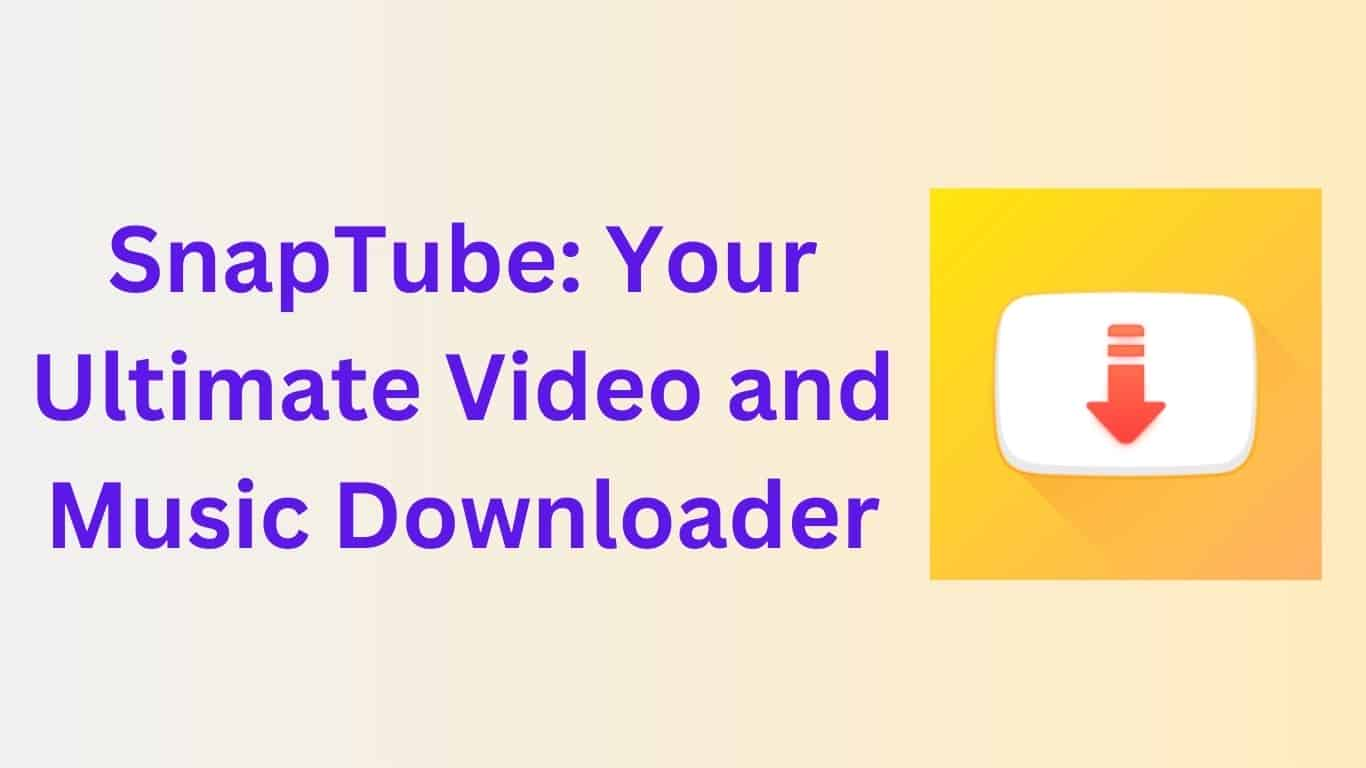 In the age of digital content, the ability to effortlessly download videos and music has become a necessity for many. Enter SnapTube, the versatile and user-friendly application that has taken the art of downloading from YouTube to a whole new level. In this article, we'll explore the key features of SnapTube and how it simplifies the process of obtaining your favorite videos and music.
Download in Multiple Resolutions
One of the standout features of SnapTube is its capability to download videos in various resolutions. Whether you prefer a small-sized video for quicker downloads or a high-definition masterpiece, SnapTube has you covered. You can opt for resolutions as low as 360 pixels or go all-in with the crystal-clear 720-pixel HD videos. The choice is yours, and SnapTube makes it easy.
Direct MP3 Downloads
Sometimes, all you need is the audio from a YouTube video. SnapTube offers a seamless solution by allowing you to download any YouTube music video directly as an MP3 file. There's no need for extra encoding processes or plugins. This not only saves valuable storage space on your device but also enables you to enjoy your favorite music anytime, anywhere. SnapTube's direct MP3 downloads ensure that your music collection is just a click away.
Effortless Video Search with Keywords
Searching for a specific video on YouTube can sometimes feel like finding a needle in a haystack. SnapTube simplifies this process by allowing you to search for videos using keywords. This powerful feature enables you to find the exact video you're looking for swiftly and with precision. No more endless scrolling or sifting through irrelevant results – SnapTube puts the power of search in your hands.
Discover New Videos
Are you tired of watching the same old videos on repeat? SnapTube has a solution for that too. Explore videos in your favorite categories, such as Music and Movies, and discover new and exciting content with recommended lists curated by SnapTube's team of experts. Whether you're a music enthusiast or a movie buff, SnapTube ensures that boredom is never on the horizon.
Efficient Video Download Management
Downloading videos is just one part of the equation; managing them efficiently is equally important. SnapTube understands this and offers a range of features to make your video management a breeze. You can pause, cancel, or resume video downloads at your convenience. Furthermore, when you're done with a video, SnapTube lets you delete it effortlessly. All your video downloads are neatly organized in one place, ensuring that you have complete control over your digital library.
In conclusion, SnapTube is not just another video downloader; it's a comprehensive solution that caters to all your video and music downloading needs. With its ability to download in multiple resolutions, provide direct MP3 downloads, simplify video searches with keywords, help you discover new content, and offer efficient video download management, SnapTube stands out as an essential tool for anyone who enjoys online content.
So why wait? Take control of your video and music library today with SnapTube and experience the convenience and versatility it brings to your digital entertainment world.