In this post I have showed how can you install and configure Mailwizz Application for Bulk Emailing. I have provided detail steps to install and configure this Application on CentOS 7 which is very clear and easy to follow. If you have any query then you can reach me anytime by email on " [email protected] "
What is Email Client
Email client is a platform from where you can send email globally. The email client requires several settings like email address, POP or IMAP, SMTP, port number, email alias and some other preferences related with your SMTP server.
Most of famous email clients are Gmail, Apple Mail, Outlook, Yahoo, and Hotmail. These email clients have limited mails sending limits in a day average from 100 to 200 emails per day. In this post I am going to show you how to install and configure your own email client on your SMTP server from which email sending limit can reach from 1000 to 50000 per day called bulk emailing.
Benefits Of Bulk Emailing



Reach maximum number of internet users : Website, Products, Videos and so on

You can setup marketing template using bulk emailing client

You can update the message body using html code

The benefit of Creating email list in one .csv or .txt file and upload directly to the email client

It has feature to track email delivery, email bounce and unsubscribe ratio

IP Rotation to secure from blacklisting
In this post, I will guide you about Mailwizz ( Bulk Emailing Client ). It is very easy to use for creating campaign, uploading email list, tracking delivery & bounce ratio. Lets begin, how to install and configure Mailwizz on Centos 7
Download Mailwizz Application
You can download Mailwizz from their official website
MailWizz – Email Marketing Application
Once the download is complete, let's start the installation and configuration.
Server Requirement
Linux operating system (windows might work but not supported)

Apache Webserver – version 2.x

PHP >= 5.2 (php >= 7.0 recommeded for high delivery speed)

MySQL(>= 5.1) or MariaDB, with InnoDB storage engine
You can install Mailwizz in a Local Host by Private IP Locally or in a Virtual Private Server Globally by Public IP. You can Buy a Premium VPS  here on Hostinger , BlueHost and GoDaddy At very Cheap Rate to install Mailwizz Bulk Emailer.
Let's start Mailwizz Installation and Configuration
Install Mailwizz Extensions
Remember, these extensions are mandatory to run the Mailwizz, without these extensions you will not able to install Mailwizz. 
Install PHP XML Etension
# sudo yum install php-xml
Install Mbstring Extension
# sudo yum install php-mbstring





# sudo service httpd restart
Install Intl Extension
# sudo yum --enablerepo=remi install php-intl
Now install APcu Extension
# wget http://rpms.remirepo.net/enterprise/remi-release-7.rpm




   rpm -Uvh remi-release-7.rpm
# sudo yum install php-pecl-apcu





# sudo service httpd restart
Install Zip Archive Extension
# sudo yum install php-pecl-zip
Finally, install IMAP php Extension
# sudo yum install php-imap
Now very important, Point your public IP to your server host name by creating " A " record entry in your domain's DNS panel


Once the Mailwizz Application download is complete, you will find folder named " latest " , copy " latest " folder into Apache root directory /var/www/html/. Afterward, you can rename " latest " folder from your domain name or anything you want. In my case, I have renamed " latest " folder from my domain name " testmail ".
If you are using VPS then copy this folder by FTP Filezilla or WinSCP into /var/www/html/
Now, create a Mailwizz database where our email data will be saved and sync
Follow these steps to create a database and grant all privileges
#  mysql -u root -p





#  use mysql





#  create user newuser;





#  create database newdatabase;





#  grant all privileges on newdatabase.* to 'newuser'@'localhost' identified by '123';





#  flush privileges;
Install & Configure Mailwizz
1. Point local IP address to your FQDN by adding in hosts file c:\windows\system32\drivers\etc\hosts


2. Open your web browser and type URL as per your Host & Domain name.
My server's hostname is " mta " and my domain name is " testmail.in "
"mta.testmail.in/testmail/install"

The configuration page will appear. Apply purchase code and hit next
3. On this page you will find directory permission of Mailwizz folder located in /var/www/html directory
This should be passed otherwise it won't continue, give full permission to your folder, sub-folder, and files
# chmod -R 777 /var/www/html/testmail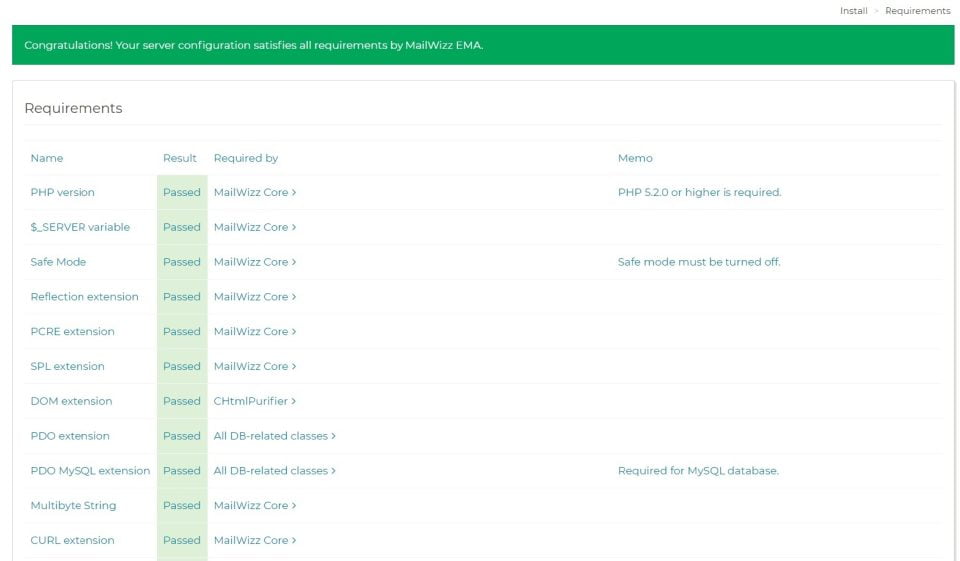 4. Run the following command if you see a failure like below screen
chmod +x /homepages/39/d114491005/htdocs/itreally/apps/console/commands/shell/set-dir-perms




/homepages/39/d114491005/htdocs/itreally/apps/console/commands/shell/set-dir-perms
5. Next step is to put your database name, port number, database user and password which you have created earlier

6. Set the admin user name, password and set country-wise clock, this information will be used to login Mailwizz panel in the backend as well as customer page


7. Now, add the cron job which works for email scheduling. Copy all the cron jobs code into crontab -e from the telnet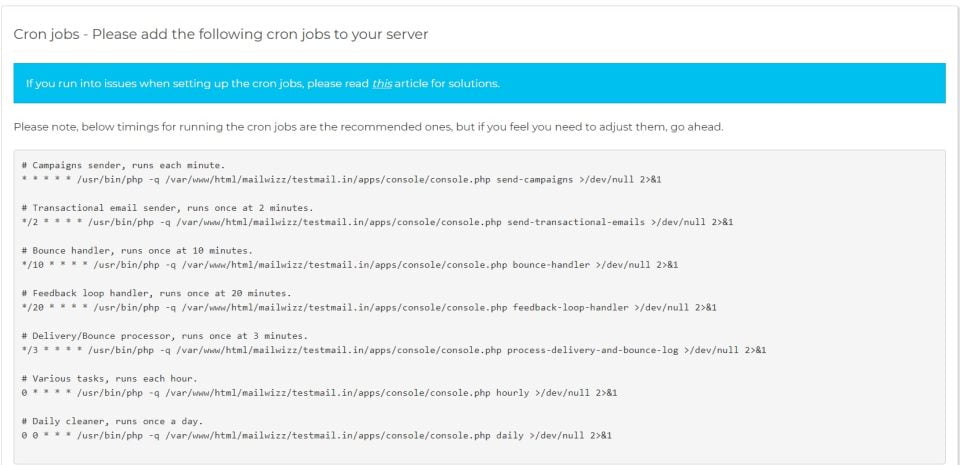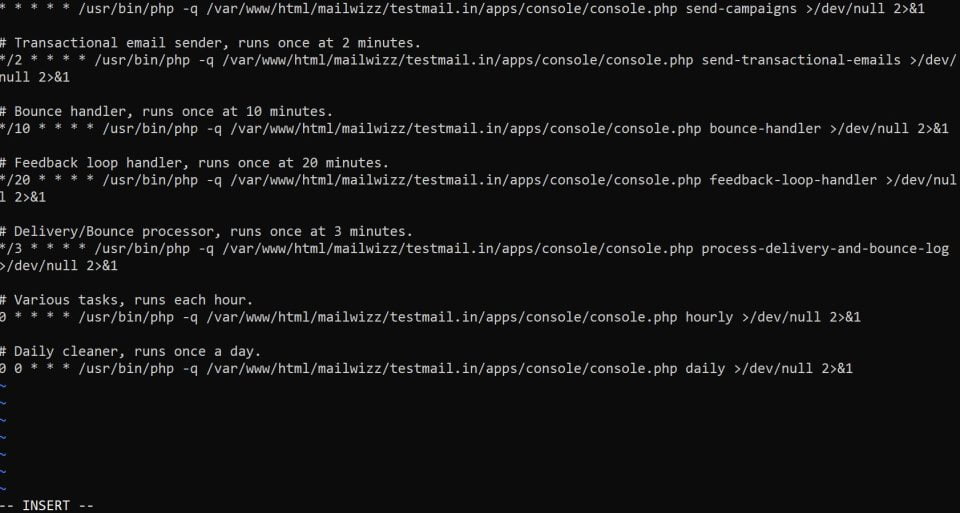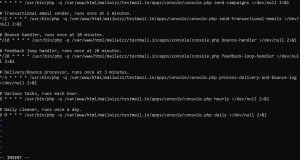 8. Finally open the backend link and rename the install folder or delete it after adding the cron job


9. Login with your credential which you have created during the Mailwizz configuration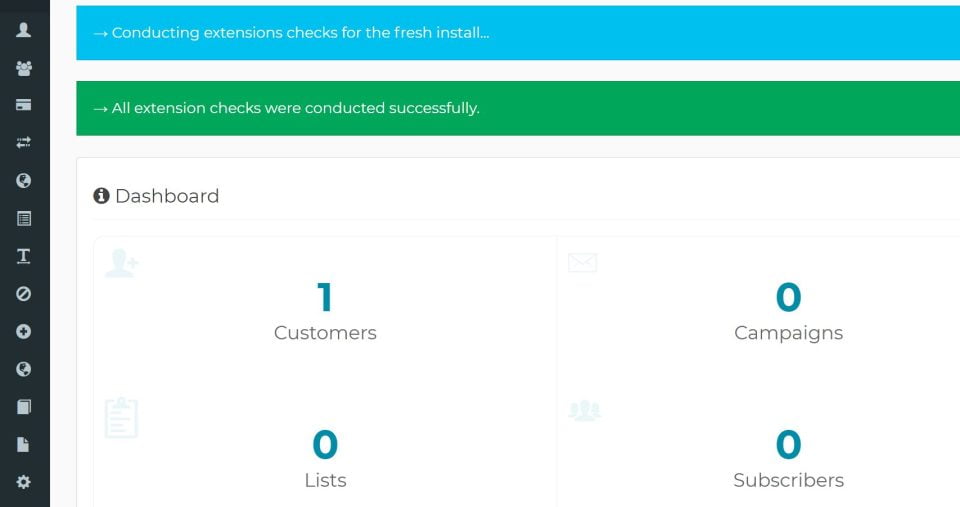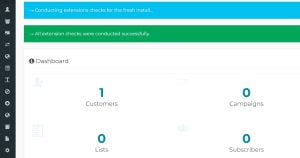 Also Read : How to install phpLists Step By Step
Video Tutorial
In this post, we have covered how to setup Mailwizz Bulk Emailer Application. I hope you have followed and understood all the steps. Share with your friends, comment and subscribe my channel too.