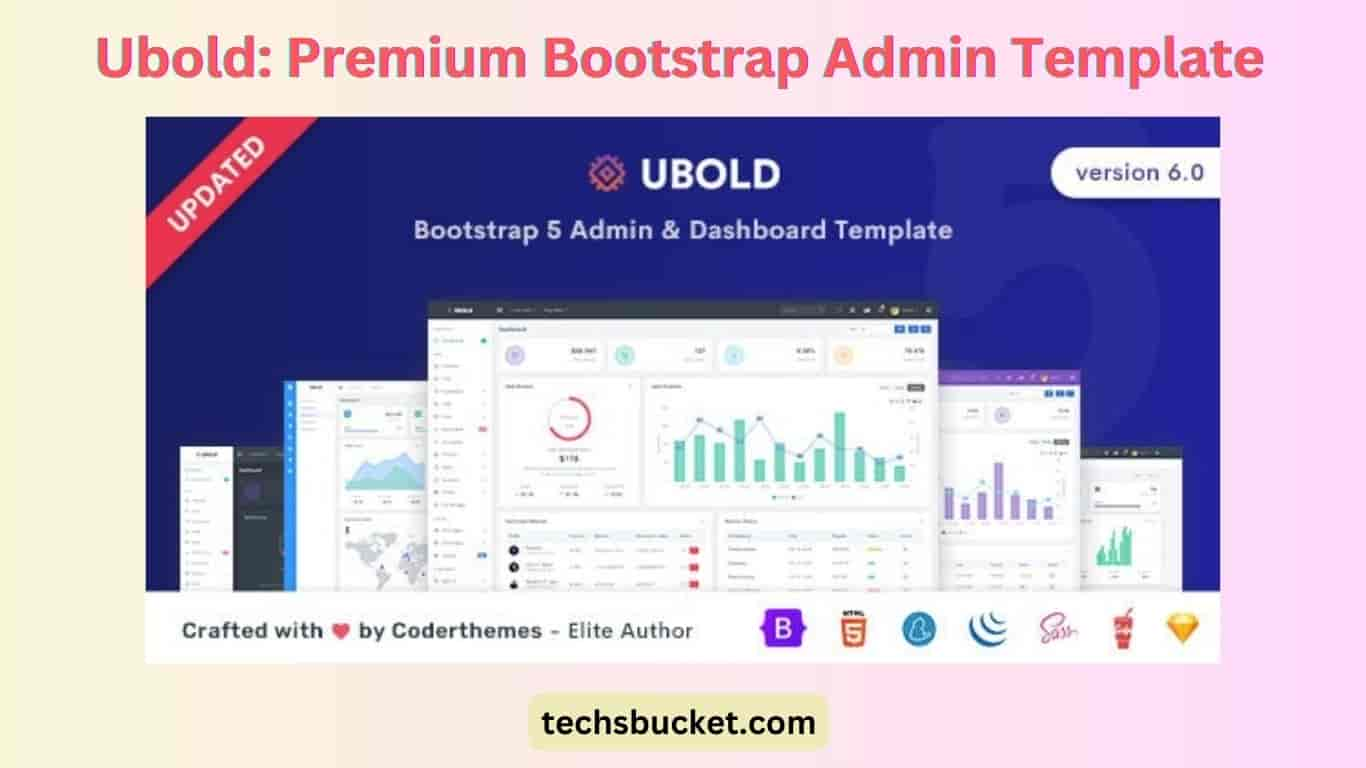 Ubold is a premium admin template powered by Bootstrap 5.2.0-beta-1, utilizing modern web technologies like HTML5, CSS3, and jQuery. It features a range of hand-crafted components for easy customization and is fully responsive, making it ideal for web applications.
What's New in Version 6.0.0?
Updated to Bootstrap v5.2.0-beta-1
Added Google Material Symbols Icons
Improved light and dark modes
Enhanced gulpfile.js with a folder containing gulp tasks
Highlights:
Built using Bootstrap v5.2.0-beta-1
Easy customization with extensive SCSS variables
Clean and intuitive design
Light and dark versions available (CSS-based)
Fully responsive and compatible with modern browsers and devices
Seamless development with Gulp workflow
Fully documented with Sketch & PSDsFiles available
Includes a landing page (Onepage)
Offers rich forms, widgets, validation, and wizards
Over 150 pages
500+ UI components
110+ charts from 11 chart libraries
13+ built-in apps
Supports RTL & LTR layouts
Error pages included
Stylish pricing page
9000+ font icons
Sample CRM and eCommerce applications
Multiple Demos/Layout Options: Choose from 6 pre-built layout options designed for modern web applications. Our flexible layout system, combined with gulp-based build tools and ready-to-use UI elements, ensures rapid development.
Components:
Complete set of Bootstrap components
Icons
Multiple widgets
Toast notifications
Chart.js and Apex charts
Nestable list
Range slider
Tour page
Loading buttons
Various form enhancements
Image crop
Spinner
Max length validator
Advanced data tables
Simple drag-and-drop with Dragula
Multiple file uploads
WYSIWYG editors (QuillJs and SimpleMDE)
Google, Mapeal, and Vector Maps
Layouts:
Vertical layout with different sidebar themes
Horizontal layout
Detached sidebar layout
Two-column layout
Boxed (Fixed width) option for all layouts
Apps:
Calendar
Chat
E-commerce
CRM
Email
Social Feed
Companies Listing
Projects
Tasks
Contacts
Support Tickets
File Manager
Pages:
Sample Dashboards
Profile
Invoice
FAQs
Timeline
Pricing
Sitemap
Search Results
Maintenance
Coming Soon
Gallery
User Authentication Pages (Login, Register, Logout, Recover Password, Lock Screen, Confirm Mail, Sign In/Sign Up)
Error Pages (404, 500)