Today I am going to share some HTML email templates with you. Although very few are there who share HTML email templates with code, today I am going to share with you 5 basic email templates with HTML code, which later you can edit according to your requirement.
There will be many users who like to read emails in some designs with big heading and images. Email templates make a good impression on users along with your business because Templates can show a direct message with their big heading and images. The reader could be impressed and make contact with you immediately if your template is good and impressive to your subscribers. If you want to grow your business through email marketing, I would advise using good email templates to send promotionally or any business-related email to your subscribers.
As I said, you can easily check the HTML code which is shared by me and you can also edit it later. You can check and edit it by visiting the w3schools. You can add your company and all other details in HTML code by visiting this website. So, here is my 5 basic email templates.
5 Basic Email Templates for Email Marketing
You can easily download every basic email template simply by clicking on the Get html code.
Email Template 1 
This is the first basic email template that has a primarily blue color and 3 headings. The template has other details on the right side that look like a small blog. Copy the HTML by clicking on Get html code below the template image and later you can edit as per your requirement.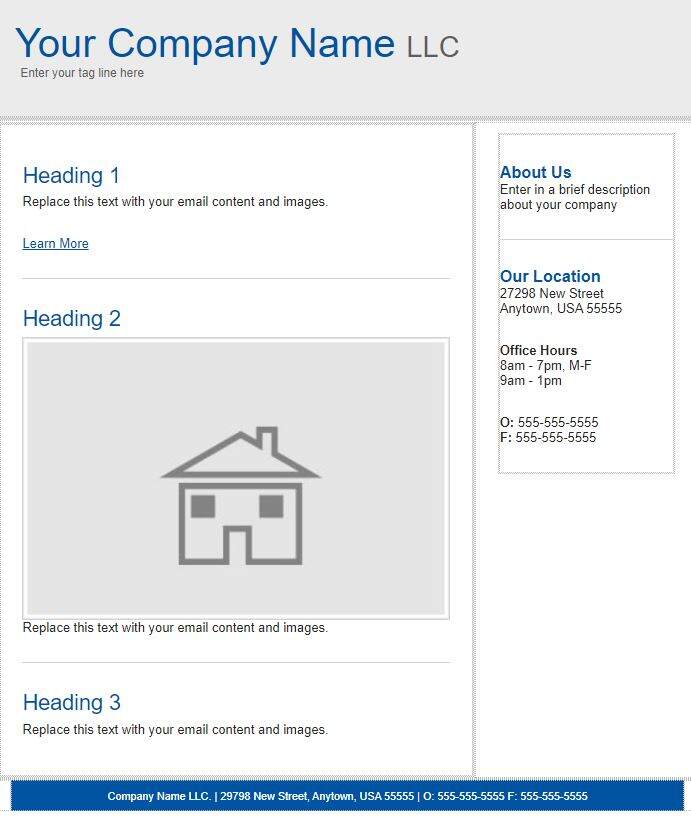 Email Template 2
This is an attractive email template and good for email marketing to make your email with this template. This email template has primarily pink color and 3 headings with 1 image, other details along with the date on the right-hand side of the template. This can be edited easily according to your desired details.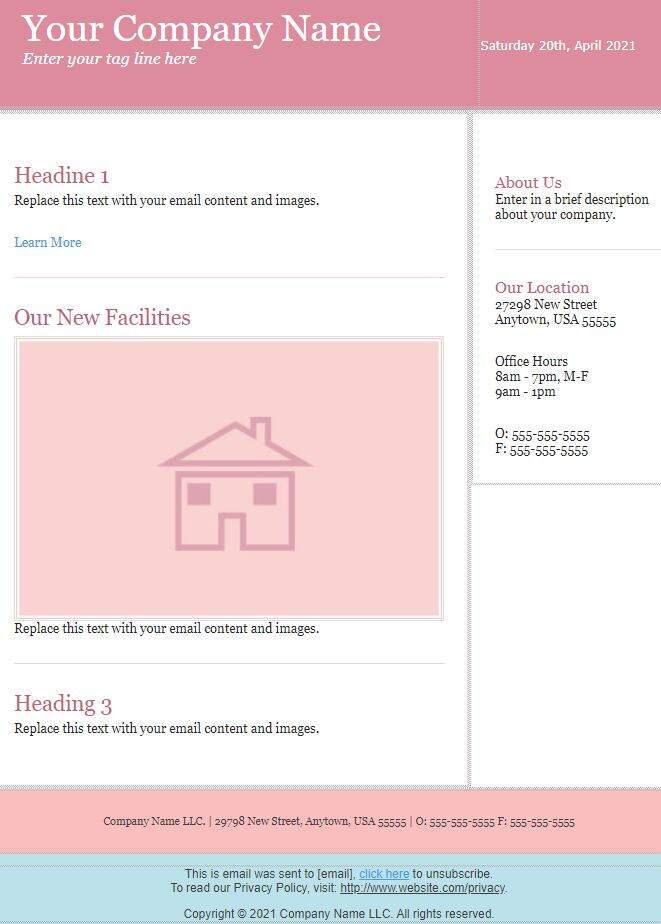 Email Template 3
This is the small Email template which has primarily color is black. This template has 2 redirect link features and has unsubscribed link feature as well. You can put your unsubscribe link into this template.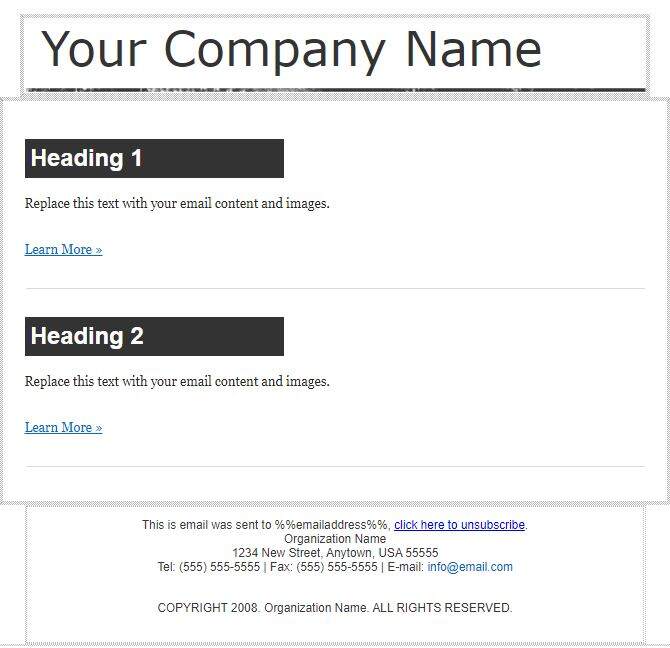 Also Read : Sales Email Tips and Tricks
Email Template 4
Again small Email template which has golden yellow primarily color. This template has 2 redirect links, 1 heading, and 2 sub headings as well as unsubscribed link feature. You can put your unsubscribe link into this template.
Email Template 5
This template I will recommend to you for email marketing campaigns. This template has a column on the left for Address, Telephone, etc but you can later edit this according to your need. It has 1 heading with the tagline and 2 headings with redirect links as well as unsubscribed which can be edit to your link easily.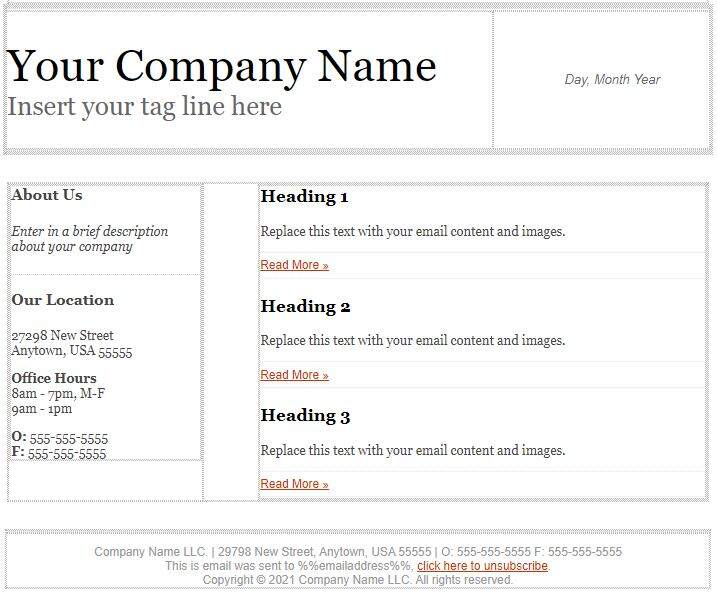 Final Words
So, these are the 5 basic templates for email marketing that I have provided you with HTML code. Go for it, grab it and edit it as per your business name and select some email-sender client which has an HTML feature on it. Once HTML is copied, just paste it in your email client HTML where you are drafting a new email.
Also Read