Hello Friends.. Everyone wants to grow their business with the help of own email marketing system but everyone doesn't success in their own email marketing mechanism which shuts due to IP address or Domain address blacklisting. Here I will be helping you out how you can get rid of IP blacklisting.
Why IP Address Gets Backlisted ?
Your dedicated IP Address can be blacklisted if you have missed the below configuration during Smtp server setup.
1. No PTR Record
If PTR record is not updated, I will advise to update first PTR record to point your Public IP Address to Domain Name Globally. You can Visit below link for further information.
How To Update PTR Record ( Public )
2. No DKIM and TXT Record
Make sure, you have done the DKIM configuration of your Domain name and updated the TXT record in a DNS Panel. Once TXT record updated, wait for the 24 to 48 hour to trigger any email from your Smtp server. Visit below link for further information.
Configure OpenDKIM and Update TXT record
3. No SPF Record
SPF record is very easy to update on Domain DNS panel. It can be updated as TXT record on Domain  DNS Panel. SPF permits your Domain Name and IP Address to send the Email on Authorized Domain, for example
v=spf1 ip4:182.XX.XX.XX include:third-party-domain.com -all 
4. No BIND DNS
This is the most important step, you can not missed it out. If you have configuring Smtp, do not forget to configure NAMED service on your Linux server. This configuration is to point your Fully Qualified Domain Name to Your private as well as public IP and vice versa. My advise will be, configure BIND using Webmin.
5. No Warm Up
Once you sure about all the configuration then make a plan for warming up your Smtp server, select some valid email address list. I will recommend to clean the email list with third party software before sending any email with your Smtp server.
Impact Of Blacklisted IP Address
Email Delivery issues

Bounce Rate Will be Increase

Domain Reputation will be Down

If Blacklisted on

SPAMHAUS ZEN

, emailing will be stopped
How to Monitor & Delist
1. Check Domain Name and Public IP Address status on MXTOOLBOX after every email campaign. If your IP address or Domain is blacklisted then MXTOOLBOX will show you the result accordingly and you can proceed at the same time to Delist the IP or Domain.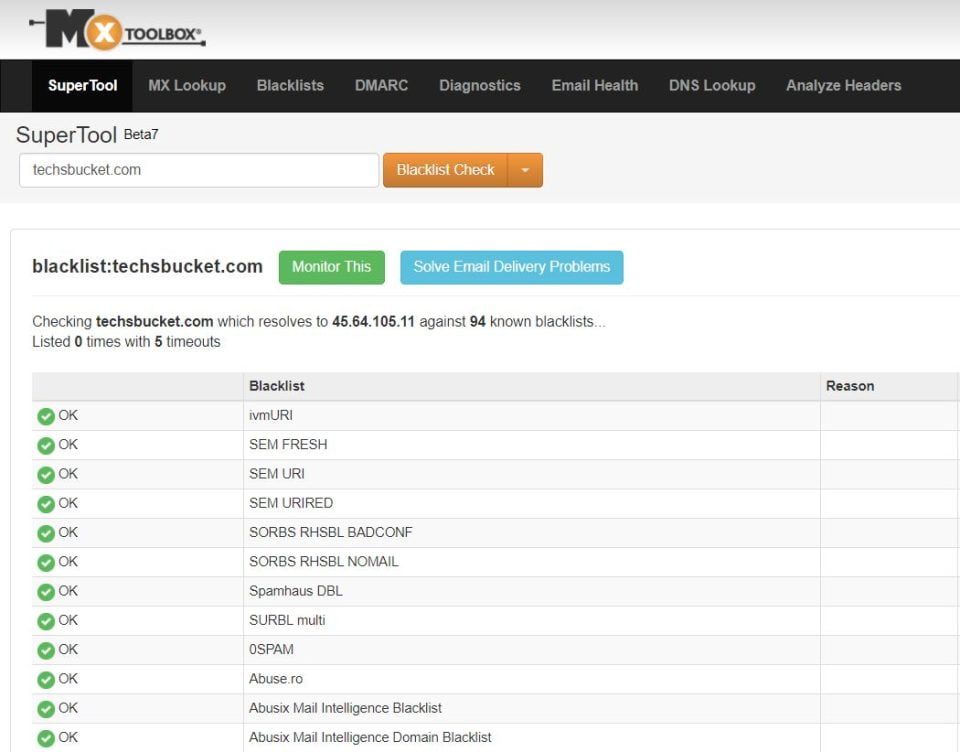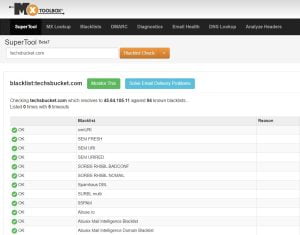 2. Check Email Logs on Smtp Server in /var/log/maillog file, here you can monitor each email campaign delivered as well as undelivered and some websites where IP or Domain Backlisted. I will advise to monitor maillog after every email campaign sent by your Smtp server.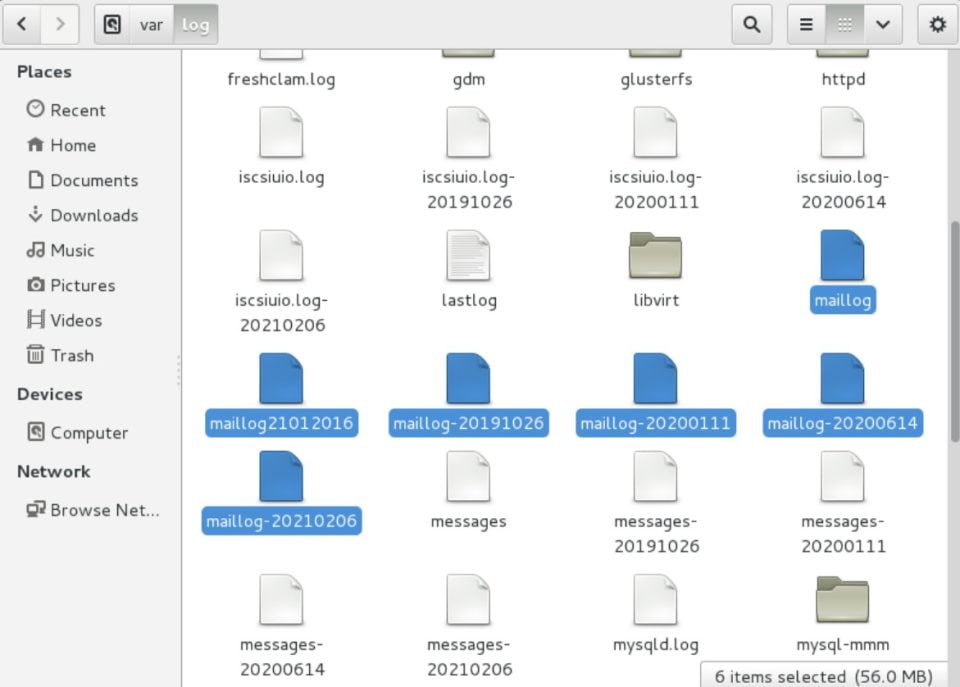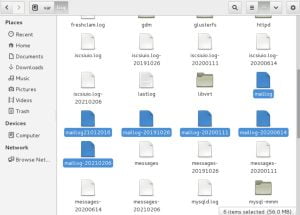 Here I am sharing some websites where your IP Address and Domain can be blacklisted. This is some additional from me where you can visit after every email campaign to check your IP or Domain status and take action for Delisting quickly. Below websites I have collected from the mail log file while sending bulk campaign. Your IP or Domain can be listed frequently in the following websites..
https://ipcheck.proofpoint.com

https://www.cyren.com/support

https://bgp.he.net

https://www.ers.trendmicro.com

https://www.safentrix.com/rbl/

http://www.abuseat.org/lookup.cgi?

http://www.mail-abuse.com/cgi-bin/lookup

https://support.proofpoint.com/dnsbl-lookup.cgi

http://csi.cloudmark.com/reset-request/

http://www.wpbl.info/
Above steps will help your Smtp server to make a good reputation globally in email sending and mail delivery percentage ratio will be high.  To check IP and Domain name reputation follow some below links
Video Tutorial
I hope you all have gone through this post and understood how to keep good reputation of your Smtp server and increase email sending score. One IP address can send around 50K email in a day but after proper practice and proper warming up of Smtp server. Comment below if you have any doubt or query related to this post.. Thank You.